Software Developer in Test
Do you like having a say in strategic decisions as an early joiner? Do you want to play a part in designing and implementing the framework and processes that ensure a high-quality product for our amazing customers? Well, our Quality Engineering team is growing and we're on a mission to find more passionate people to join our team.
What is Katana?
Katana is on a mission to build software manufacturers will love as much as the products they make.
Since 2017, we've given manufacturers worldwide a live look at their business, uniting all the processes and tools they use with intuitive and easy-to-use ERP software. Our customers range from hobby makers to multi-million-dollar manufacturing businesses. To date, we raised over $16 million in funding from VC firms and angel investors who, like us, believe the manufacturing software space needs more love.
Our customer base is growing rapidly, and the same goes for our product. We're launching new features and updates every week, and there's no plan to stop anytime soon. This is where you come in.
Who are we looking for?
As a valued member of our top-notch product development team, you will be carrying out analysis, designing, building, and running quality tests for Katana products — ensuring that we can be embarrassingly proud of the quality of our software.

As a member of the Katana team, you will own our automated, end-to-end testing pipeline, working to minimize the amount of manual effort required of the team for each release. You will partner with developers to ensure adequate feature coverage and proper testing methodology. You will focus on removing the impediments the team faces while writing tests today by improving scaffolding and communicating best practices to minimize flaky tests.
You will be working with the following key technologies: React, Node.js, TypeScript, Cypress, CircleCI, Heroku, Postgres, and Kafka. Learn more about our tech stack and our Engineering team's way of working from our CTO Priit Kaasik here.
What you'll be doing:
Creating and owning the automated end-to-end testing pipeline for the product engineering team
Determine and execute test plans to thoroughly verify new features and fixes in each release
Identifying and fixing pain points and bottlenecks faced by developers when writing E2E tests
Deep diving into hard to reproduce issues to narrow reproduction steps
Driving improvements to overall QA processes to help reduce manual efforts and increase product quality
What we're looking for in you:
Strong scripting or automation programming experience, databases, CI/CD
Demonstrated confidence in owning an automated, end-to-end testing pipeline (ideally using Cypress)
Experience writing tests in JavaScript or TypeScript
Experience interacting with REST APIs
Experience in "shift-left" testing models
An eye for detail and a talent for thinking of blind spots others may have missed
Ability to explain technical issues, good communication skills, reliability, and a team player attitude
What we're offering: 
Growth experience at the fastest-growing manufacturing startup in the world; 
Opportunity to make a real impact in the area where Industry 4.0 and Direct-to-Consumer transformation is in full swing;
Opportunity to work with a motivated and talented international team;
A competitive salary and employee stock option program (we want everybody to feel engaged and share the fruits of our collective effort);
Flexible and remote working options (we're a result-driven team) with occasional visits to the main office in Tallinn (and going out with other katanauts);
A team vibe to keep you smiling even on the rainiest days;
Health & wellness package of your choice.
Locations

Tallinn

Remote status

Hybrid Remote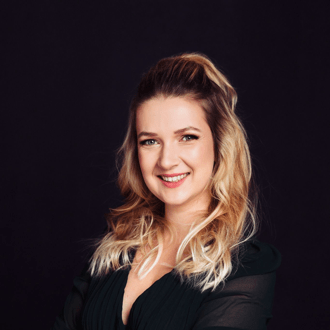 Contact
Kadri Alekõrs
Talent Acquisition Partner - Engineering and Product – People and Culture
There's nothing boring about manufacturing, and the same goes for our team.
Software Developer in Test
Loading application form