Are you a Product Designer eager to deliver an exceptional user experience? Do you have a genuine interest into how things are made? Take up your next great career challenge with Katana!
What is Katana?
Katana is on a mission to build software manufacturers will love as much as the products they make.
Since 2017, we've given manufacturers worldwide a live look at their business, uniting all the processes and tools they use with intuitive and easy-to-use ERP software. Our customers range from hobby makers to multi-million-dollar manufacturing businesses. To date, we have raised over $16 million in funding from VC firms and angel investors who, like us, believe the manufacturing software space needs more love.
Our customer base is growing rapidly; the same goes for our product. We're launching new features and updates every week, and there's no plan to stop anytime soon. This is where you come in.
Who are we looking for?
Katana is growing its Design Team and looking for a talented Product Designer to join our team in Tallinn with the option to work remotely.
We're looking for a detail-oriented self-starter passionate about creating good user experiences by researching, ideating solutions, and testing prototypes on real users. You are motivated by solving complex design problems and can zoom into details, see the big picture and understand the long-term impact of your work. These skills translate into clear and precise end-to-end user experiences that enable smooth workflows for manufacturers.
Our team is small but strong. As an early joiner, you have the chance to impact what the Katana product looks and feels like, together with like-minded, proficient product designers. You will be working with a dedicated product area because Katana develops fast, and any designer on the team can tackle challenges that have a larger effect on how Katana is used.
It is not only about designing software — you get to know and see how real physical products are made by talking to and visiting, our exciting customers. Do you know you can order maple bacon ice cream for your dog? Or how to build tactical antenna systems? Or even how an underwater drone works? In addition to helping manufacturers improve, you will get a peek into their colourful world!
What you'll be doing:
Partnering closely with different product teams and you representing design-thinking in those teams, focusing on a user-centric perspective.
Developing knowledge and empathy for our users and a strong perspective on how to serve them.
Conducting user research studies to generate actionable insights for our product development.
Establishing and promoting design guidelines, best practices, and standards.
Designing user flows, wireframes, prototypes and specifications for the product team.
Ensuring Katana's product design is consistent, simple and user-friendly.
Producing detailed specifications for product interface and interactions.
Identifying product UX / UI inconsistencies across multiple products.
Working directly with the Kanban teams to present and communicate design concepts.
Creating prototypes used in user testing.
Overseeing and assisting in conducting user testing with end-users.
Contributing to user experience design, user flows and working with product teams to prioritise tasks.
What we're looking for in you:
3+ years of experience in product design;
Excellent knowledge of Figma;
Great communication and presentation skills in English;
Ambition and passion for designing a constantly evolving product;
A strong can-do attitude and openness to feedback;
Systematic thinking and analytical reasoning;
Attention to detail with understanding the context;
Genuine interest in how stuff is made.
What we offer:
Growth experience at the fastest-growing manufacturing start-up in the world
Opportunity to work with a motivated and talented international team at the hottest new place in Tallinn — Noblessner
Opportunity to have a real impact in the area where Industry 4.0 and direct-to-consumer transformation is in full swing
A competitive salary and employee stock option program (we want everybody to feel engaged and share the fruits of our collective effort)
Flexible and remote working options (we're a results-driven team)
A team vibe to keep you smiling even on the rainiest days
Health & wellness package of your choice.
Locations

Tallinn

Remote status

Hybrid Remote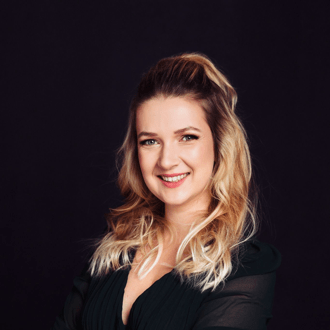 Contact
Kadri Alekõrs
Talent Acquisition Partner - Engineering and Product – People and Culture
There's nothing boring about manufacturing, and the same goes for our team.