Product Platform Data Engineer
Are you the data scientist of our dreams? Can you bring the data-driven problem-solving skills Katana needs? If you can, that's a great start!
We need a great communicator who'll be comfortable working with our leadership team and brings great technical knowledge in software engineering and programming languages. Our engineering team is growing, and you could be the next passionate, proactive individual to join us.
What is Katana?
Katana is on a mission to build software manufacturers will love as much as the products they make.
Since 2017, we've given manufacturers worldwide a live look at their business, uniting all the processes and tools they use with intuitive and easy-to-use ERP software. Our customers range from hobby makers to multi-million-dollar manufacturing businesses. To date, we raised over $51 million in funding from VC firms and angel investors who, like us, believe the manufacturing software space needs more love.
Our customer base is growing rapidly; the same goes for our product. We're launching new features and updates every week, and there's no plan to stop anytime soon. This is where you come in.
Who are we looking for?
We're looking for experienced data engineers to join Katana's fast-growing Engineering team. If you're eager to make an impact, shape the future of manufacturing and are up for the challenges that come with building complex software, you found the right place!
As a member of our Product Platform Engineering team, you get to focus on building different data mesh components and data pipelines.
You will be working with the following key technologies: Kafka, AWS, Heroku, PostgreSQL, and Node.js. Learn more about our tech stack and our Engineering team's way of working from our CTO Priit Kaasik here.
What you'll be doing:
Building & maintaining data pipelines in data-heavy environments (Kafka, Kafka Connect)
Creating and maintaining a streaming data pipeline architecture for real-time analytics (Spark, Delta Lake, Airflow)
Exploring ways to enhance data quality and reliability
Participating as a project team member with other data professionals to develop reliable, cost-effective, and high-quality solutions for data systems, models, or components
What we're looking for in you:
Work experience with Kafka stack (Kafka, Schema Registry, Kafka Connect, KSQL/Kafka Streams)
Work experience with cloud computing platforms (AWS/GCP/Microsoft Azure)
Expertise with OLTP and OLAP storages (e.g. PostgreSQL, MySQL, Redshift, Delta Lake, Snowflake, BigQuery)
Work experience with streaming platforms (e.g. Spark, Flink, Kafka Streams)
What we offer:
Growth experience at the fastest-growing manufacturing startup in the world
Opportunity to work with a motivated and talented international team at the hottest new place in Tallinn — Noblessner
Opportunity to have a real impact in the area where Industry 4.0 and direct-to-consumer transformation is in full swing
A competitive salary and employee stock option program (we want everybody to feel engaged and share the fruits of our collective effort)
Flexible and remote working options (we're a results-driven team)
A team vibe to keep you smiling even on the rainiest days
Health & wellness package of your choice
Locations

Tallinn

Remote status

Hybrid Remote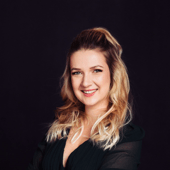 Contact
Kadri Alekõrs
Talent Acquisition Partner - Engineering and Product – People and Culture
There's nothing boring about manufacturing, and the same goes for our team.
Product Platform Data Engineer
Loading application form