Are you curious? Do you love collecting data and organizing it? Maybe even in a...spreadsheet? Then have we got the job for you.
We need a great customer and market researcher who will help our product marketers gain an invaluable understanding of the sphere they're operating in and the people they're targeting. You'll also offer essential feedback to improve our products and services. Our marketing product team is growing, and you could be the next passionate, proactive individual to join us.
What is Katana?
Katana is on a mission to build software manufacturers will love as much as the products they make.
Since 2017, we've given manufacturers worldwide a live look at their business, uniting all the processes and tools they use with intuitive and easy-to-use ERP software. Our customers range from hobby makers to multi-million-dollar manufacturing businesses. To date, we raised over $51 million in funding from VC firms and angel investors who, like us, believe the manufacturing software space needs more love.
Our customer base is growing rapidly, and the same goes for our product. We're launching new features and updates every week, and there's no plan to stop anytime soon. This is where you come in.
Who are we looking for?
We're looking for an experienced marketing researcher to join Katana's fast-growing marketing team. If you're eager to make an impact and shape the future of manufacturing and are up for the challenges that come with planning, implementing, controlling, analyzing, and reporting on the information you gather, you have come to the right place!
As a member of our Product Marketing team, you will help Katana identify and capture growth opportunities and maximize return on strategic efforts by working directly with colleagues from across the organization.
What you'll be doing:
Playing an integral role in our Product Marketing team, developing a framework for how research operates in Katana, researching topics, sourcing and collecting data about markets, competitors, products, and any other internal & external data to provide insights
Creating a link between business opportunities and product marketing, Product and GTM Channels
Investigating Katana's positioning within the market
Cleaning, summarizing raw data, and presenting it to stakeholders
Educating the team on how to use your data, spreading the knowledge, and becoming the advocate for market knowledge in the company
Assisting stakeholders in other departments (Growth, Partnerships, Product, etc.) with research, planning, and other analytical tasks.
Performing your work in a range of ways – answering one-off queries or carrying out a wider market analysis.
What we're looking for in you:
5+ years of proven experience in a researcher or research-related role
Excellent understanding and interest in business and market research, collecting and analyzing qualitative and quantitative data
Ability to collect data and information using excellent search skills in secondary research and analytics tools (such as 1:1 interviews, focus groups, surveys, conjoint, segmentation, max diff, etc.)
Attention to detail, dedication to data and information accuracy with a strong sense of ownership and problem-solving skills
A native or fluent English speaker with exceptional writing skills
What we offer:
Growth experience at the fastest-growing manufacturing startup in the world
Opportunity to work with a motivated and talented international team at the hottest new place in Tallinn — Noblessner
Opportunity to have a real impact in the area where Industry 4.0 and direct-to-consumer transformation is in full swing
A competitive salary and employee stock option program (we want everybody to feel engaged and share the fruits of our collective effort)
Flexible and remote working options (we're a results-driven team)
A team vibe to keep you smiling even on the rainiest days
Health & wellness package of your choice.
Locations

Tallinn

Remote status

Hybrid Remote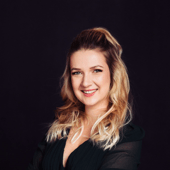 Contact
Kadri Alekõrs
Talent Acquisition Partner - Engineering and Product – People and Culture
There's nothing boring about manufacturing, and the same goes for our team.