We're bringing manufacturing to life

At Katana, we believe that manufacturers bring ideas to life, combining raw materials to create products greater than the sum of their parts. The same goes for our team. Every Katanaut brings something special to the table and together make Katana a great place to grow your career.
Today, thousands of companies use Katana to tap into the heart of their manufacturing business and keep moving in a world where change is the only constant. And we're on the lookout for more Katanauts to join us in our cause.
Reasons to grow with us


Make an impact

We're on a mission to change an industry and are already well on our way to becoming the go-to manufacturing software for manufacturers large and small. Today, your work will already impact thousands of happy Katana customers across five continents.
Be the expert
When we hire skilled professionals, we want them to tell us how things should be, not the other way around. At Katana, we want you to see your ideas and expertise in action and encourage you to build things you can be proud of with people that support you.
Work hard, rest hard
While we're growing fast, your health and well-being come first. Changing an industry is a marathon, not a race. As important as it is to do great work, you can't do that without taking care of yourself and spending time away from your desk.
There's nothing boring about manufacturing, and the same goes for our team.
Perks beyond having an incredible team and doing meaningful work


Stock options

All Katanauts receive stock options as a part of their compensation package. We're all in this together, and every team member gets a piece of the pie.
Flexible work
Talented people achieve great results, regardless of their location or time zone. Work from any place at any time, and we'll cover the home office equipment you need.
Fun and wellness
Get monthly sports compensation, enjoy regular team and company events, and get extra time off for birthdays and other big life events we don't want you to miss.
Personal growth
We encourage Katanauts to learn and grow. When you join, you'll get plenty of opportunities to shape your career into what you want it to be.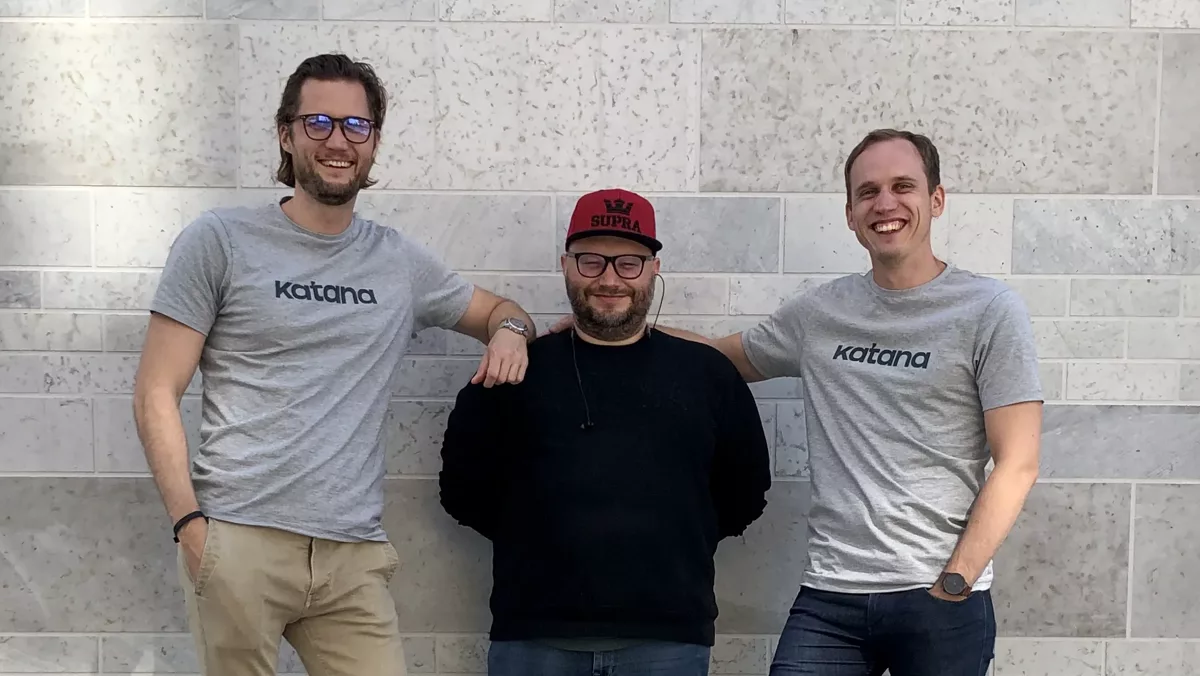 The values Katanauts live by


Think like a maker
There is no Katana without makers, and we measure our success by how much we can impact their lives for the better.

Be there and be open
Success is a team effort, and knowing when to offer and ask for help is what sets great teammates apart.

Go beyond the benchmark

Goals are meant to be surpassed, and the only way to do that is to continuously challenge what you think is possible.

Embrace being you
You are the sum of your best features and strangest quirks, and we want to see the good and the weird.
Life at Katana according to Katanauts
I feel like I've been strapped into a rocket ship with a team of the most incredible people and we are heading for the stars.

Anna-Liisa

Customer Experience Specialist

While being in Katana more than a year now, I am still amazed. The people around me accept me with all my quirks.

Taago

Product Manager

I had the opportunity to join Katana from the start. Even in the early days, our product vision was clear and it's exciting to see how far we've come.

Krister

Software Engineer
Katanauts working all over the world